Salto do Cabrito
From the middle of the island Insel São Miguel, you can pay a visit to the Salto do Cabrito. This pretty waterfall is located by the river Ribeira Grande, which has also given its name to the town slightly to the North.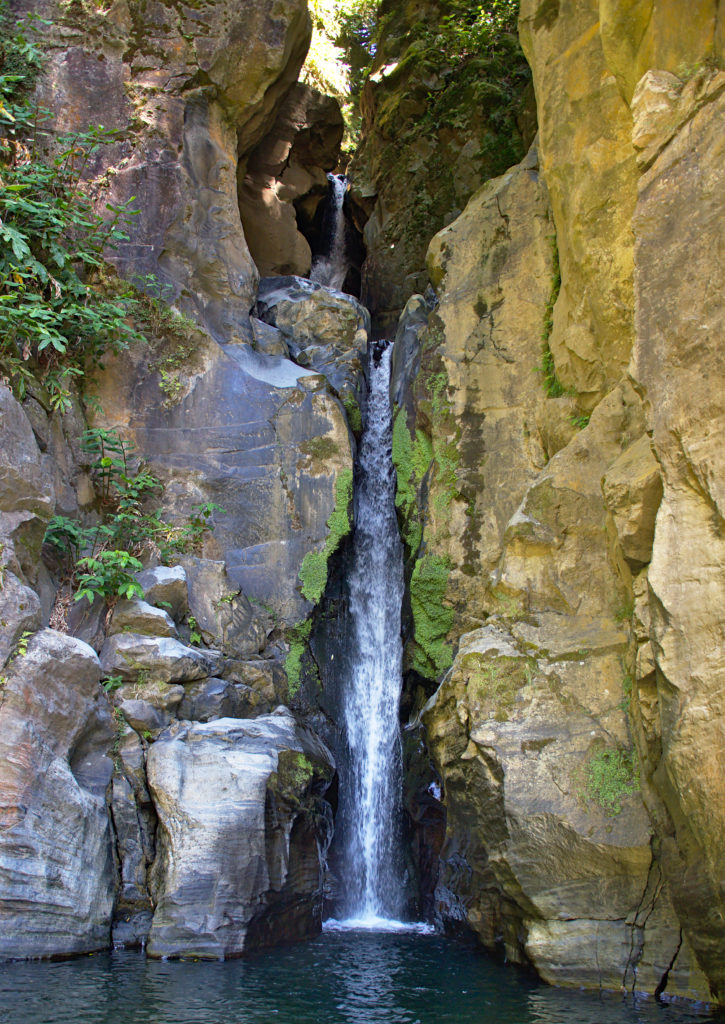 The hiking path to the waterfall can be reached here, which is also where you can park your car. Further possibilities for parking can be found by the Caldeiras de cozido. The path takes you alongside the water supply of the Northern towns past the "Central Hidroeléctica" down to the waterfall. The path itself is quite easy to walk, only the last descent features some steep steps that you need to climb down. If you are scared of heights, however, you might think a little differently about this.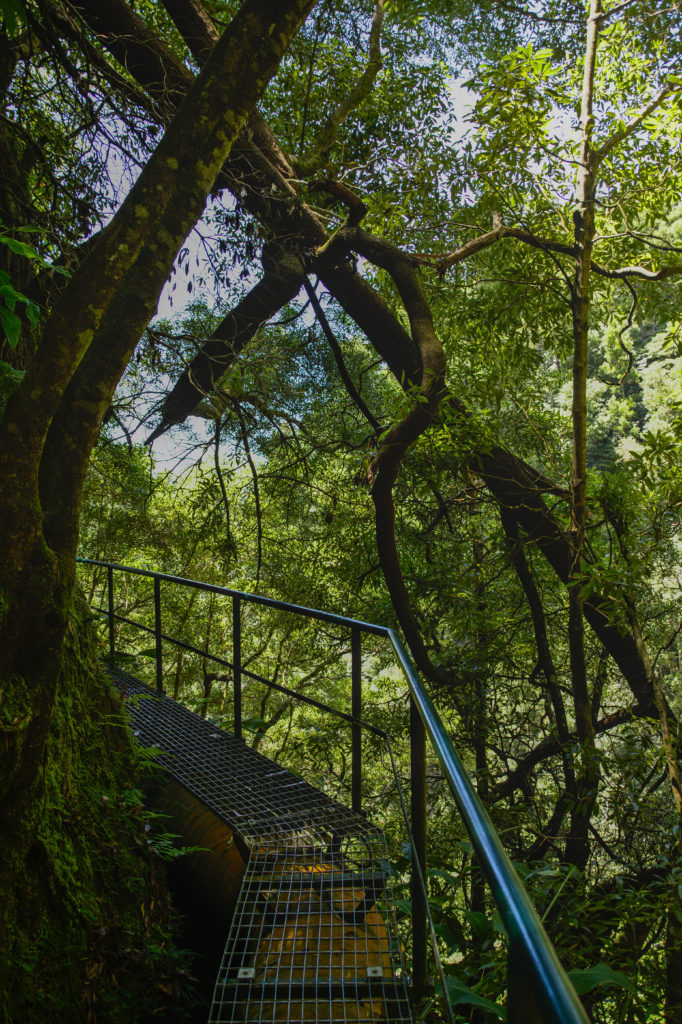 As part of the path takes you across some metal frames which are built right along the steep riverbank, we do not recommend taking it if you are scared of heights. However, there is another possibility for people who do not want to take the path. A small road leads directly to the foot of the waterfall and even offers enough space for parking. We will say that the hike is a lot more beautiful though.
Salto do Rosal
I will only mention the Salto do Rosal briefly. Not because the waterfall situated near the Lagoa das Furnas is any less pretty or worth seeing as the other waterfalls, but because we have already posted a long article about the Mata Jardim Jose do Canto, where the Salto do Rosal can be found.
The small entry fee that you pay to visit the very nicely done garden is definitely worth it. Do pay attention to the opening times though.
---
If you like the Azores, and would like to spend some time on São Miguel yourself, then we would be more than happy to receive you in our holiday home. Find out more here. 
If you have any questions, suggestions or specific requests for posts you can reach us via the contact details provided here.