SALTO DA FARINHA
Another beautiful waterfall is the. You can find it near Achadinha and could, for example, combine your visit with a visit to the Praia da Viola. Depending on how far you want to walk and how much you want to ask of your car (and maybe also your nerves), the way to the waterfall can take only a few minutes, or substantially longer.
One possible starting point is the Miradouro do Salto da Farinha. From here, you can already see the waterfall in the distance.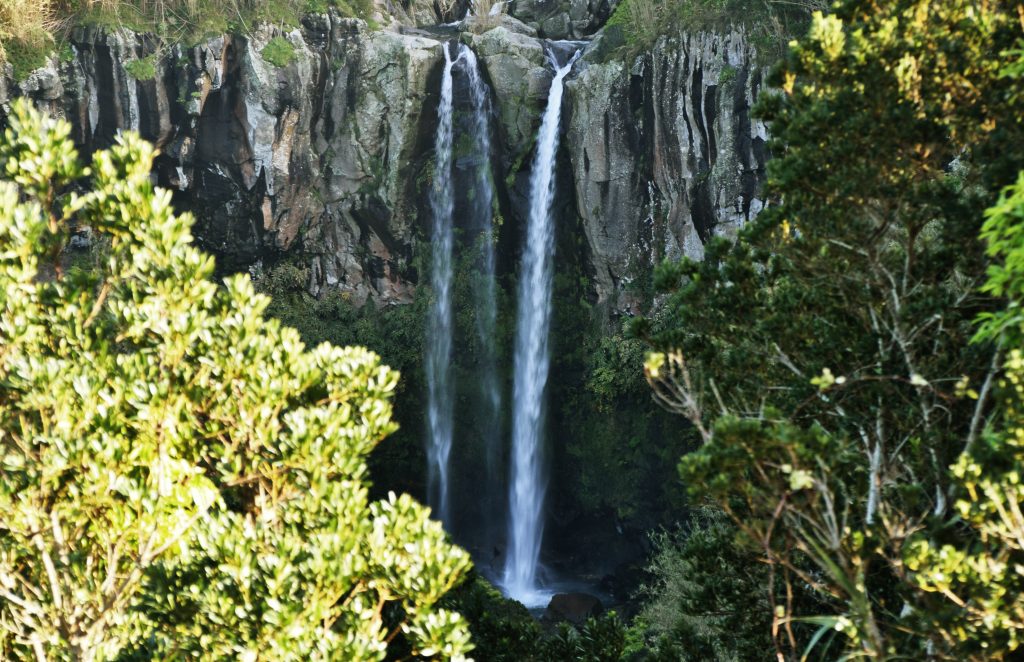 Directly by the Miradouro do Salto da Farinha you will find that the road takes you down the mountain via a very narrow 180° turn. This path in general can be very narrow at times, but the bends and turns where the road changes direction are fairly wide. Additionally, the road can often be slippery, and my guess would be that if it has rained at all, going down this road with an average rental car is not really possible. If you do drive, try not to stop during any of the steepest bits.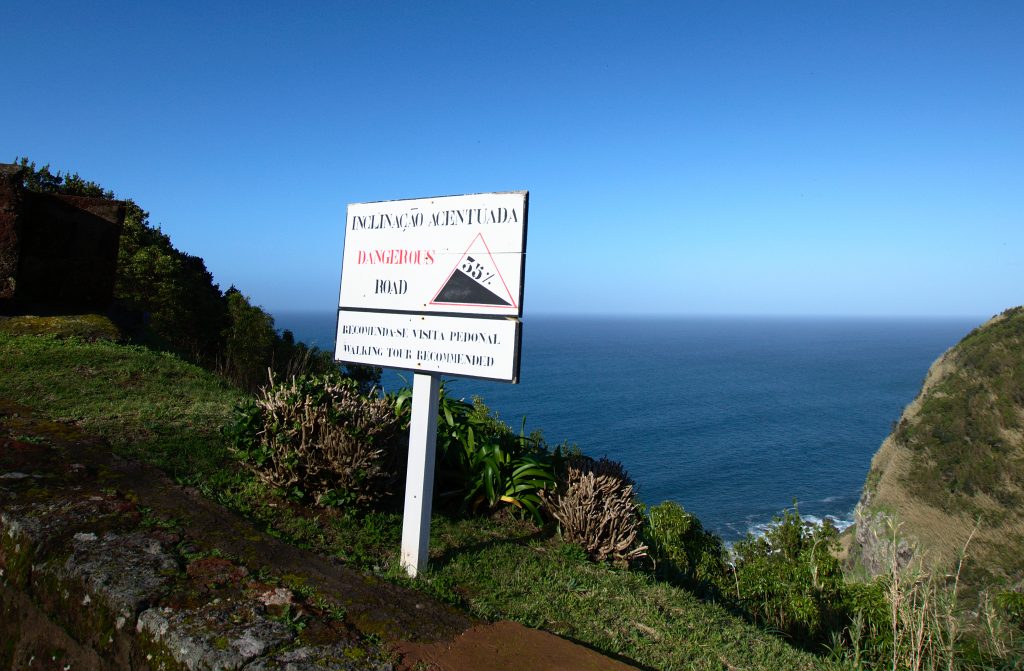 Once you have left this incline behind you, however, the path to the waterfall is nice and easily walkable even when the weather isn't great. When I last visited I was completely by myself at the waterfall, which was also a nice opportunity for a short rest. Alternatively, and no less pretty, you can take a break by the large rocks at the cost directly below the access point to the Salto da Farinha. You will often be able to see the waves break here, which can have a very calming effect.
If you decide to also take a break by the Miraduoro after your expedition, you can look over the valley and probably watch some lizards sunbathe.