What's different
Driving on the Azores isn't really very different from driving in other countries. However, maybe we can give you some small tips in order for your to be able to enjoy your holiday stress free and safely.
---
If you like the Azores, and would like to spend some time on São Miguel yourself, then we would be more than happy to receive you in our holiday home. Find out more here. 
If you have any questions, suggestions or specific requests for posts you can reach us via the contact details provided here.
---
Just like anywhere else, you will find that the native drivers will be a bit more ruthless than the visitors of the island. Because the cars (except for the rented ones) on this island are usually older and often also much more heavily packed than for example in Germany, you should expect the brake path to be a little longer.
The biggest difference that even we have to get used to again and again is the behaviour in roundabouts. For a start, most people don't really indicate, but what's even more important: If you're not taking the first exit, everyone will expect you to use the left lane throughout the roundabout. According to our friends, this rule is not actually written anywhere, but it is very dangerous to stay in the right lane without taking the next exit! The people entering the roundabout as well as the ones taking later exits will not be expecting this.
Another important difference is the cattle drive. Especially if you're taking the much more beautiful roads through the heart of the island, you will always have to expect a herd of cows changing to a different field when you round a corner.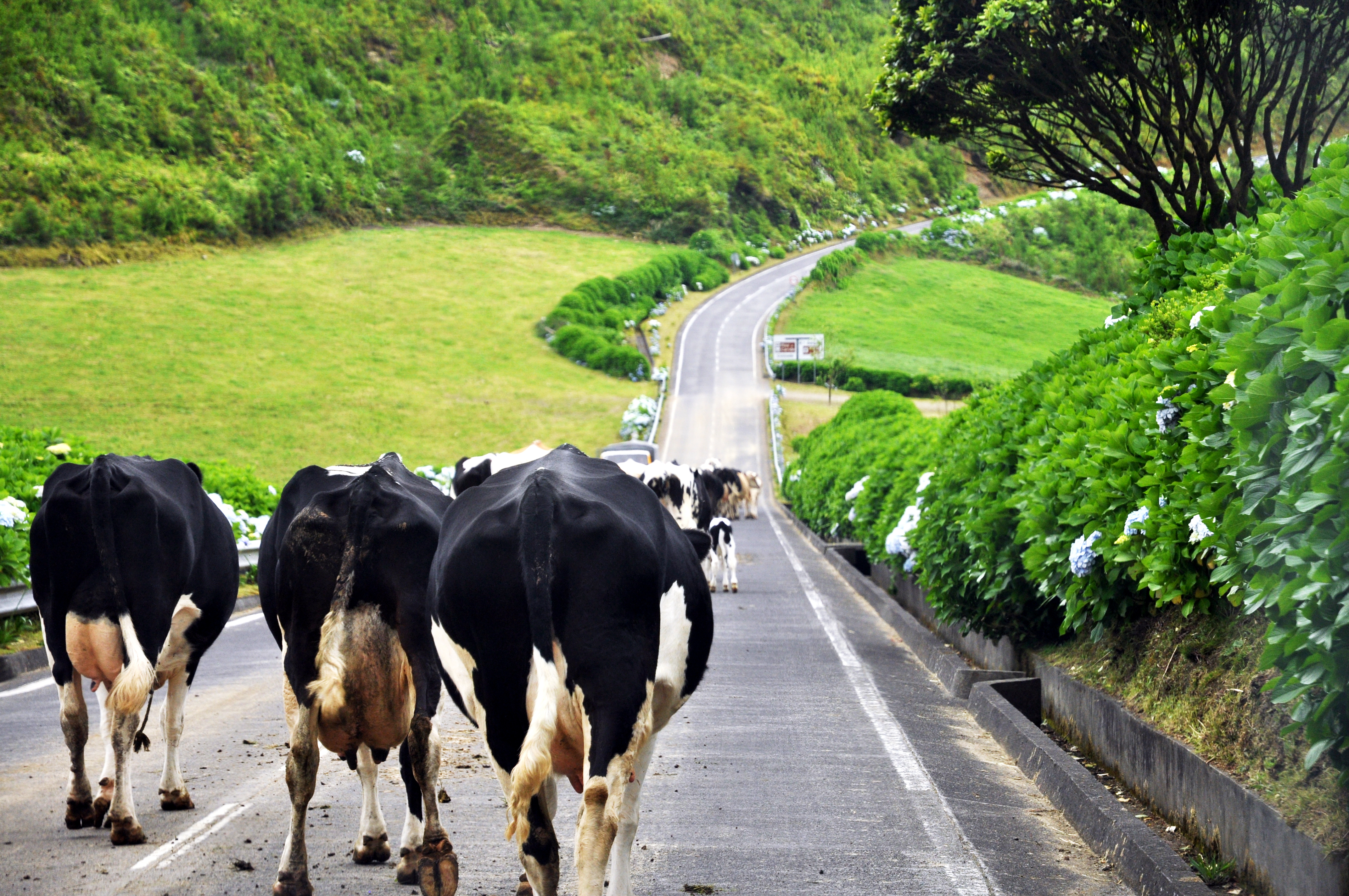 As you will probably notice yourself while driving, many of the roads are very narrow. This is especially true in the cities, although there you will usually still be able to park on the side of the road, and also in the island's interior. The road to Pico da Vara or to the abandoned mineral water factory are examples for such fairly narrow roads.
By the way, unlike on the mainland, there are no toll roads on the Azores.