Ribeira dos Caldeirões
The waterfall near Ribeira dos Caldeirões is a slightly different waterfall. For a start, there is a little footpath leading to the waterfall, but there have also been some adjustments made, which doesn't actually deduct from the pretty view. Adjustments have been made by directing the water through some pipes upstream, which then emerges as a waterfall later. You can park right in between the upper part of the park that has the waterfall, and the lower part where you can find a café and some buildings that have been inspired by historical structures.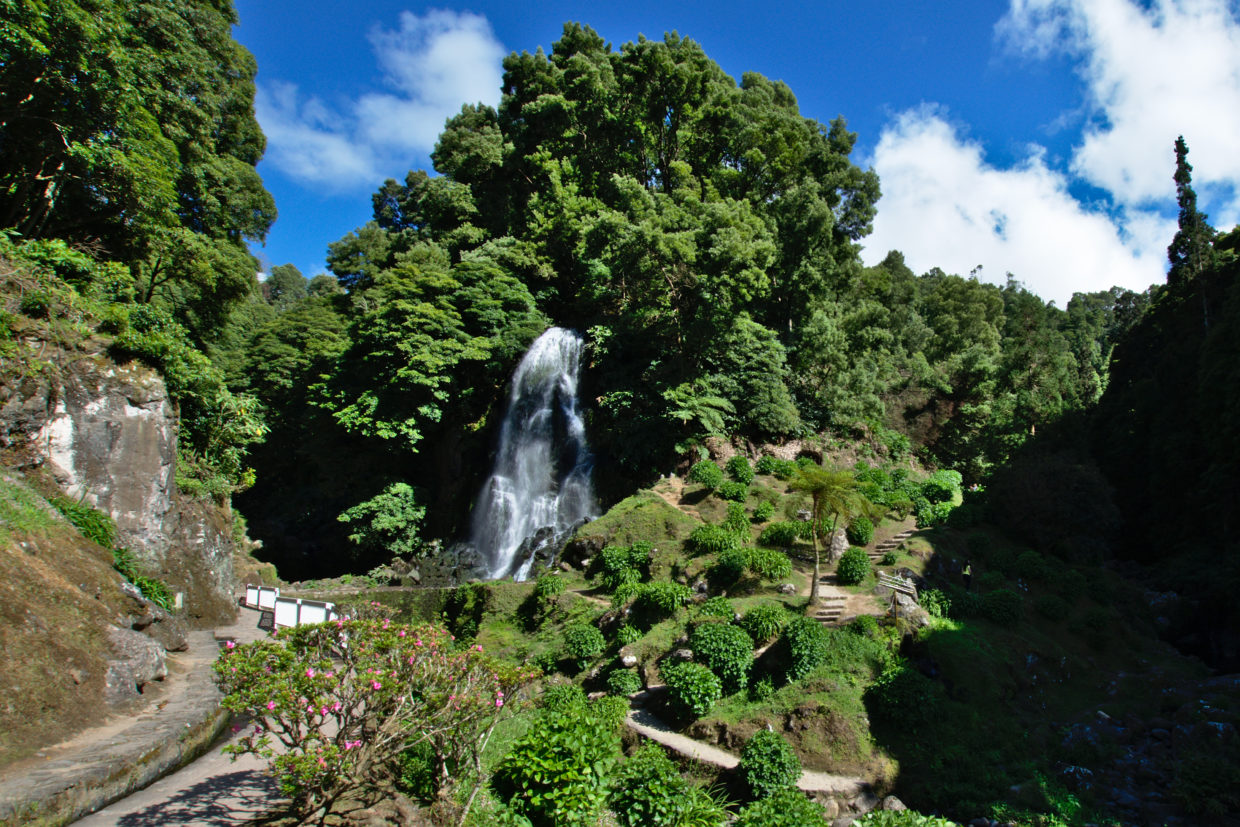 The area around Ribeira dos Caldeirões is designed as a park and is also used by groups for canyoning. If you want to watch this, you should walk past the waterfall and follow the river upstream for a while. What's even more beautiful though: at the same spot a little further upstream, exactly where the water for Ribeira dos Caldeirões is directed into pipes, you can find a triple waterfall. This has emerged here naturally, and often you will be by yourself here so you can fully enjoy the beautiful phenomenon only 250m away from the road.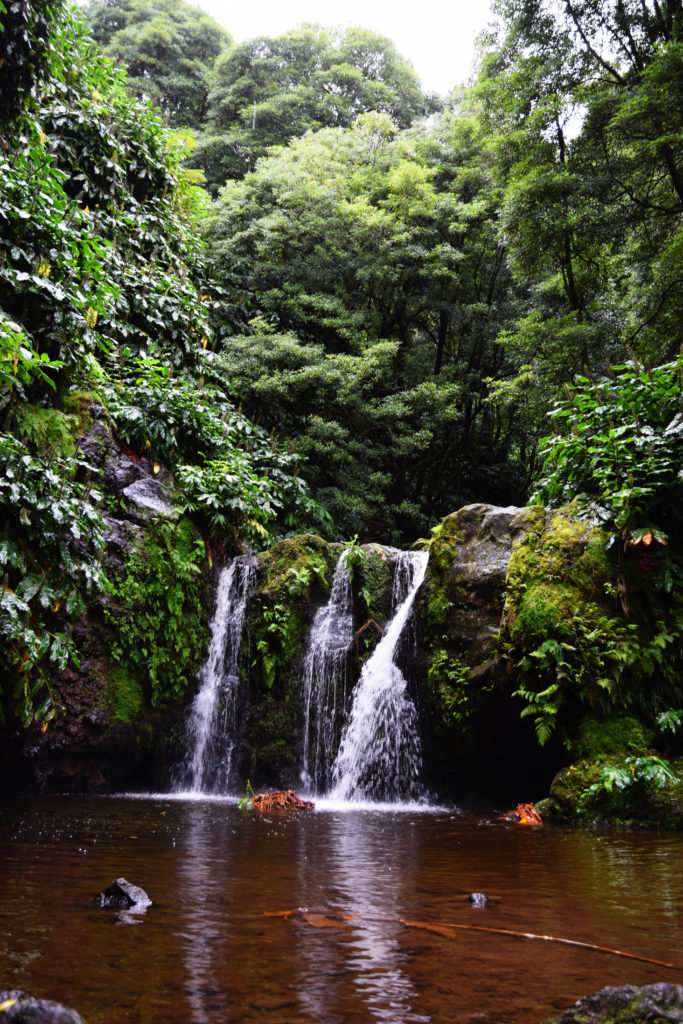 Alternatively, the participants' "dare" of jumping off the cliff into the water below takes places a little further downstream.
Because this area can be quite busy during the main holiday season and tourist coaches stop here sometimes (mainly cruise tourists that stop in Ponta Delgada for the day), we recommend visiting the waterfall either during the off-season or early in the morning/late in the evening. During those times, you will also be able to enjoy an espresso at the small café in the area and relax a little.
---
If you like the Azores, and would like to spend some time on São Miguel yourself, then we would be more than happy to receive you in our holiday home. Find out more here. 
If you have any questions, suggestions or specific requests for posts you can reach us via the contact details provided here.