Maia is a small, picturesque village with roads that are especially narrow even for São Miguel near its harbour. When coming here, you should park your car near the school and explore the village on foot. Apart from the village itself, you can also discover the surrounding area. For example, the path to Praia da Viola starts right above the harbour. Along the path, you can see pictures showing the historical way of life and labour typical for this region. As you can see, not that much has changed since: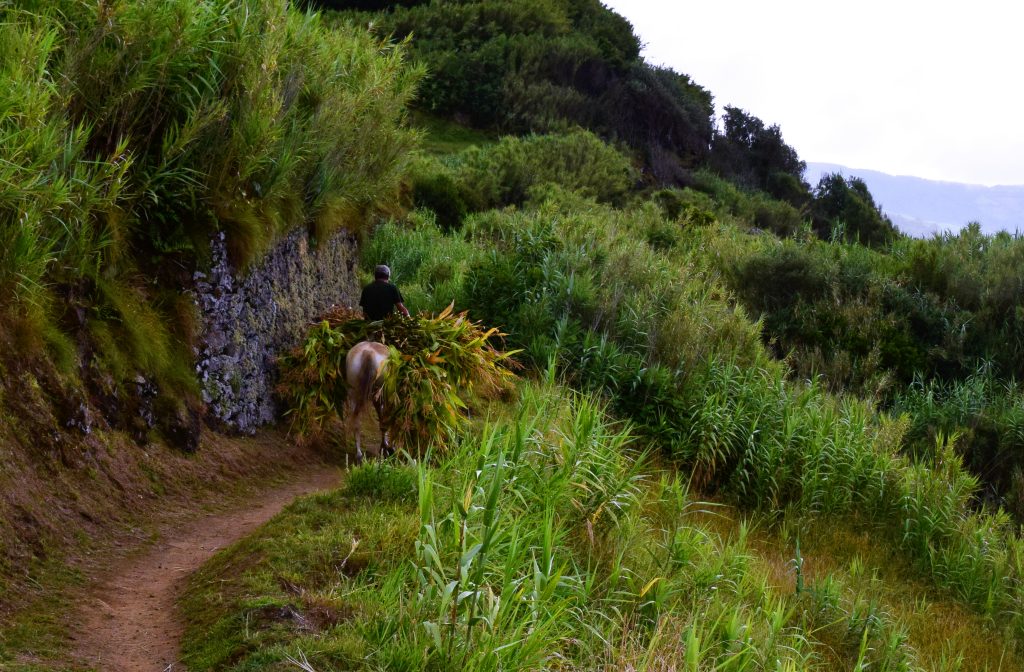 Along the path you will also see several old buildings and be able to enjoy a stunning view across Maia and the ocean. The steep and stoney coast is typical for this region and demonstrates the power of the ocean. Find some impressions in the form of photos below, although obviously those don't even begin to do the real thing justice.

If you follow the path a little while longer, past Praia da Viola, you will reach the ruin of an old mill near the Eastern entrance to Praia da Viola. Here, a small stream which used to power the mill opens into the ocean via a waterfall. In the ground you will still be able to find some old millstones.
If you get hungry on your way back, you can also enjoy a delicious meal in Maia. The Restaurant "O Sagitário" is particularly inviting. You can find it to the left behind the church. By the way, it's worth having a look at the "Igreja do Espírito Santo" even if you're not hungry. The church has been renovated many times but has been around since 1522.
Close by, you will also be able to enjoy some tea from Europe's only tea growing region. At Chá Gorreana, you can not only drink and buy the tea, you are also able to get some insight into how it is made.