Here, we will summarise some information that will help you plan your holiday on the Azores. After all, you should be able to enjoy your time in our holiday home and arrive as well as leave stress-free. We will happily support you in planning your journey, you just have to contact us here. We are happy to recommend you flights, support you when picking a rental car, go over your travel plans with you and give you advice regarding trips and generally planning your holiday. The only thing you have to do all by yourself is press the "Book now" button at the end, because we are not a travel agency and, as always in Germany, there are rules and regulations which don't always make life easier.
The accommodation
Of course we are always happy when guests want to spend their holiday in our holiday home. That's why we have a separate article summarising all the details about the house.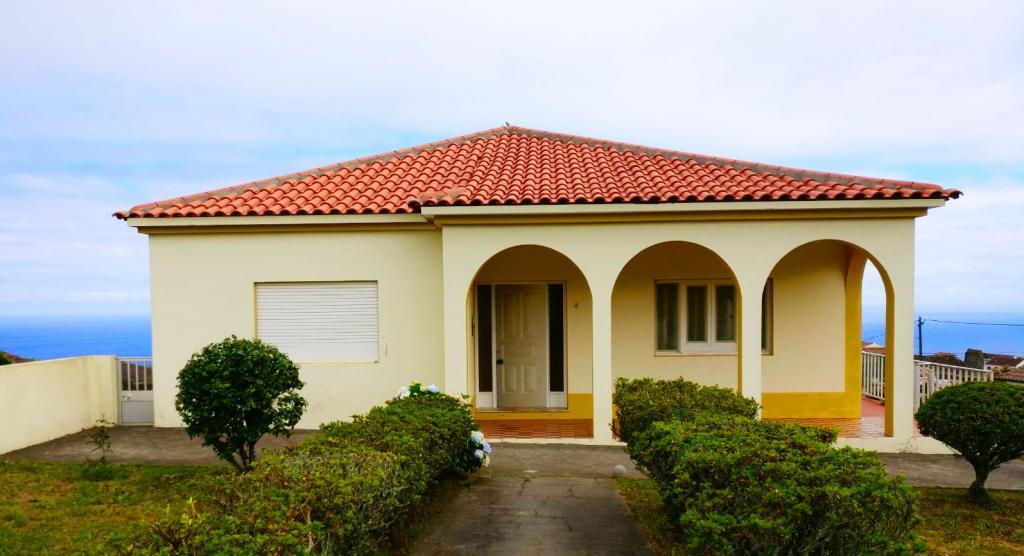 The flight
Depending on the season, you have several options. During the main holiday season, most flights, especially the direct ones, are always fully booked. This is why you should try and book as far in advance as possible. During the off-season, you can save money especially using the routes via Lisbon. When planning your holiday, you should be aware of the following:
Direct flights from Germany are only available once a week (currently from Frankfurt with the airlines TAP and SATA, from Hahn with Ryanair, and from Düsseldorf with Germania)
There are daily flights via Lisbon and Porto. Especially via Lisbon there are, for example from Frankfurt, two connecting flights a day where the layover is relatively short.
When looking for flights, try searching for both journeys separately. I have travelled one way with TAP and then back with SATA on multiple occasions.
We try to avoid feeder flights within Germany, no matter where we go. We regularly met passengers at the airport that end up travelling for many more hours than initially planned because the feeder flights got cancelled or were delayed. Especially if these feeder flights are not fully booked, airlines often use this to save a bit of money.
Leave some time in between flights, especially if you're planning on making short trips to the smaller islands of the Azores. Although it hasn't happened to us, it's possible that flights in between islands could be cancelled due to strong winds.
In most cases (around 80% of the time), the planes approach the airport following the southern shore of São Miguel. When choosing your seats, you will thus have a better chance of catching a glimpse of the island by sitting on the right side of the plane during the outgoing flight, and on the left side during the return. (For the outgoing flight, there is one exception: if you take the very early flight from Frankfurt to Lisbon, I would always try to sit on the left. The gorgeous sunrise above the clouds, combined with a small breakfast is worth it, believe me.)

If you're getting to the airport by car, we have another tip to save some money on parking fees so your parking doesn't end up costing you more than your actual holiday. In Frankfurt and at the other major German airports, you can book parking tickets in advance. These usually only cost a fraction of the regular prices, and in addition you will be able to park in one of the business carparks directly by the terminal. Keep in mind, the earlier you book your parking space, the "cheaper" it will be.