If you want to spend your holiday on the Azores, we would be happy to accommodate you in our holiday lodge.
We are also happy to help you plan and prepare your vacation so that your vacation can really appeal to all of the senses. We have some tips for planning your trip here compiled for you, but you can simply send us your contact.
Check Availability
Directions
For reservations in the period until 30.06.2022 with a minimum stay of 7 days, you will automatically receive a 10% discount below.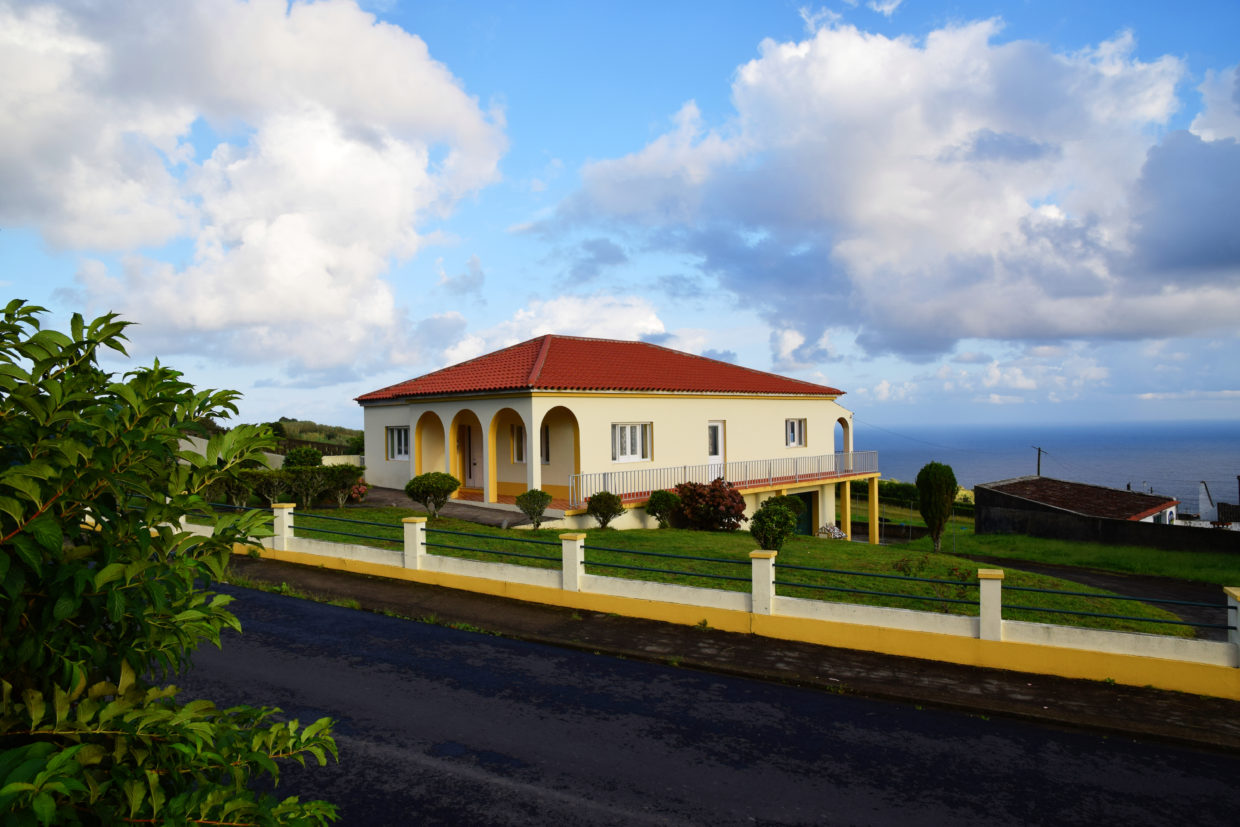 Our house was refurbished and renovated entirely in 2018. With its 3 bedrooms, it offers plenty of space for up to 6 people. During your meals or while having a BBQ, you will be able to enjoy a stunning view of the Atlantic ocean. After expeditions to São Miguel, you can relax in the bathtub with integrated whirlpool while still enjoying those Atlantic views. But take a look yourself, a couple of pictures express more than words can say.
Since we use the house ourselves on a regular basis, we have always found high quality of great importance. Below you will find some additional information about the house which might help you also with your choice of holiday lodge in general. If you want to know more, don't hesitate to contact us.
The house contains three bedrooms (two double beds, one with two single beds). All bedrooms are fitted with mirror heating for the winter, ensuring pleasant temperatures even if the weather is bad.
WiFi (DSL), a TV, washing machine, dishwasher and a variety of kitchen appliances can be found in the house. Something that is important for you to know is that the internet is not based on a mobile hotspot, as is usually the case on the Azores. This means that you won't run the risk of previous travellers having used up all the data volume.
The warm water comes from a modern, energy efficient store and not from the usual flow heaters. These flow heaters that are used a lot stop keeping the temperature constant after a while and then begin to switch off due to overheating. Additionally, it can be very inconvenient when the gas tanks run out while you're having a shower, forcing you to have a cold shower. We also don't use gas for cooking in the house, instead we use an induction hob.
Everything you need while on holiday is within easy reach on São Miguel. You can find the most important places you might need to visit during your holiday here.
We have recently been able to join Futurismo make an agreement that allows us to offer our guests a 15% discount on their bookings at Futurismo. We will of course be happy to provide you with the necessary information.
In this calendar you can see when the house is still available. If you would like to send us a reservation request, you can do so easily using this form. We will contact you immediately.
Here you can see the calendars of all the houses in case your desired date at Casa Dos Cinco Sentidos is not available.
Casinha dos cinco sentidos
Of course you can also send us a Email or phone number to reach you.
The "Casa dos cinco Sentidos" is registered as Alojamento Local under RRAL nº 2847.