The "storm damage"
It's obvious that the island can be rather windy at times. However, it is rather unusual for a storm to carry away entire houses. Jokes aside, the Casa Invertida here in Furnas isn't actually a Lost Place. But somehow I thought it still fits well into this category. See for yourself: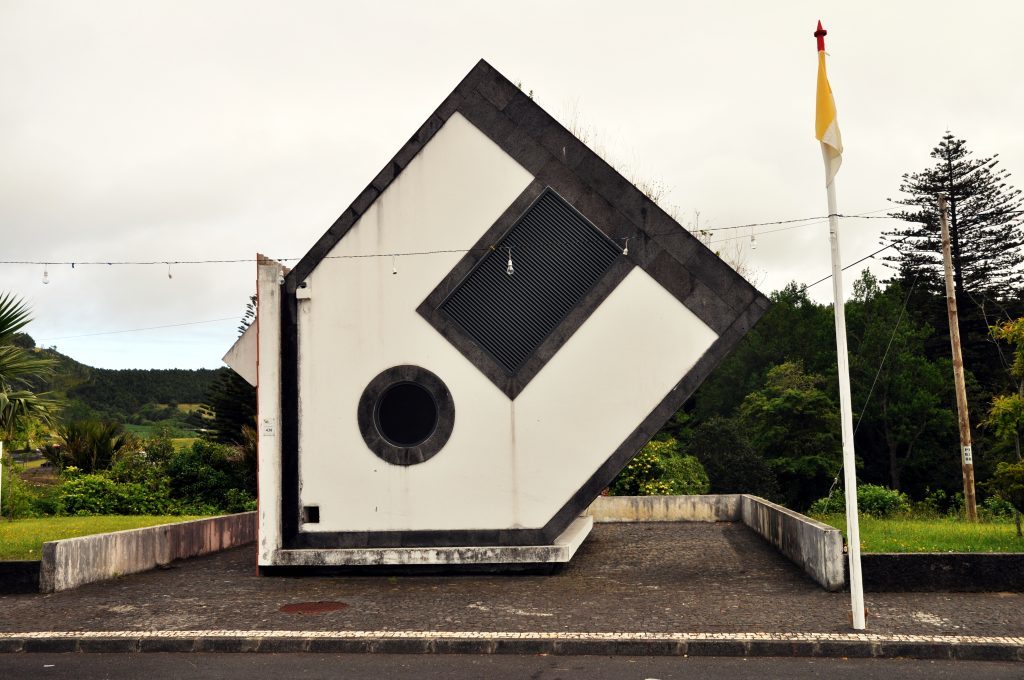 The idea to give an electricity house a slightly different design should definitely be appreciated. Even when you're standing in front of it, it still seems convincing. And seeing as most visitors of São Miguel will end up visiting Furnas at some point, the little trip to this place and, if you want, also to the opposite church Santa Ana is a real treat.
Castelo Branco
If you find yourself near the Furnas or Vila Franca do Campo, and especially in the evening, you should pay a quick visit to the Castelo Branco. The small watchtower built in a style so atypical for this island is in a perfect location that allows an amazing view from Sao Miguel's highest mountains across lake Furna. This is especially beautiful during the sunset, but you should make sure to wear wind-appropriate clothes, especially if you plan on spending some time here during the sunset. The tower is positioned in a place where wind blows across the island in an especially focused manner.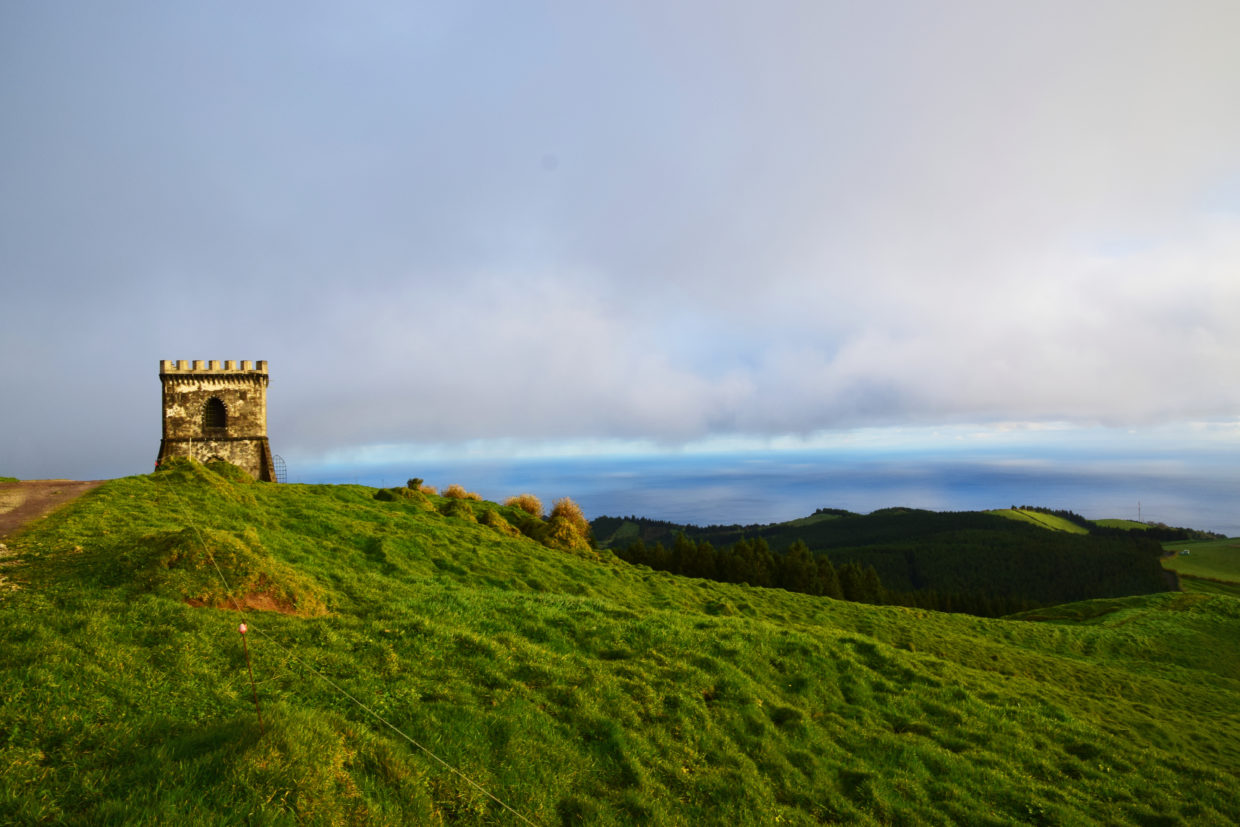 Once it starts to get dark, the Castelo Branco shows its real face. The tower will look a lot darker, especially if the cool wind blows some clouds across the sky.
You can explore the inside of the Castelo to escape the wind, and a set of stairs leads to the top. The open door, which does not seem to have been unlocked with a key indicates these steps are not actually meant to be climbed though. However, a quick glance inside can still reveal much of why we consider the tower a Lost Place.
Whether the guardians like their visitors often depends on how they are treated. Fortunately, they can often be placated with a handful of grass.